A Focus on Mothers' in the Workforce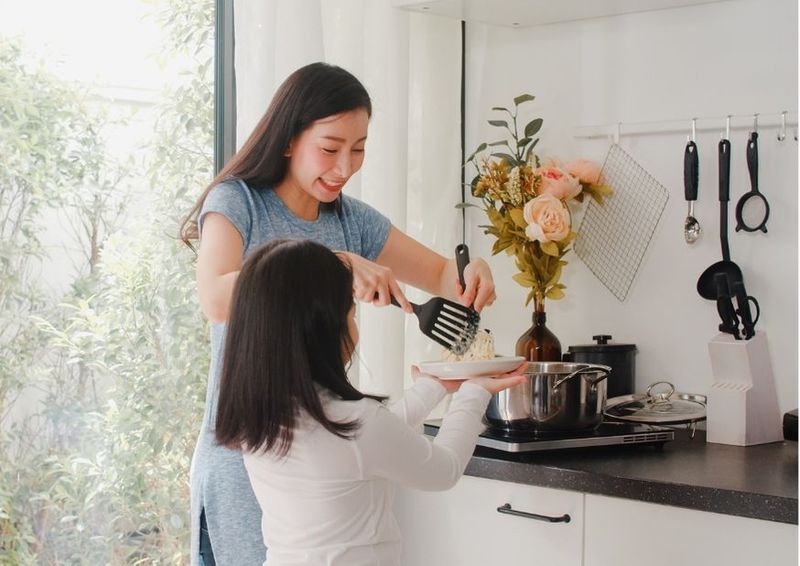 Written by Tara Chloe & Dawn lee
Firstly, Reeracoen Singapore would like to wish all mothers a very Happy Mothers Day to all mothers out there. It is a special day, and we would like to thank every one of you out there for your achievements and contributions as mothers.
Percentage of working mothers in the workforce
According to research, it is shown that the number of mothers in the workforce in Singapore has been growing. Prior to the mid-90-s, it was common for women to be stay-at-home housewives. In 2019, we saw the highest record of women (from age 15 to 74) participating in the workforce. Due to the changing demographics and economy, it is now more common for mothers to go out and seek work.
In fact, working mothers are a force to reckon with as they are a strong group that is accustomed to juggling between responsibilities at work while raising their children. Before the COVID-19 pandemic, we have seen them making slow steady progress in the workforce. But with the crisis at hand, more women are grappling with challenges such as arduous work-from-home experiences, mental health challenges and fears over unemployment rates.
Challenges faced in the workforce
However, there are some challenges faced in the workplace by working mothers.
The growing "Second-Shift" burden
With multiple pieces of research, statistics and reports showing that women spend significantly more time on housework, child care and managing households than men - this amount is so much more than women who are employed full-time are often known to be working a "second-shift" at home. This extra bit of burden has sometimes spilled over to work; causing mothers to be worried that their work performance is judged negatively because of their responsibilities at home.
In some cases, they are even required to spend extra hours at work to deliver results, while the child is at home or in day-care. This could lead the child to feel neglected.
Mental health troubles
With new sources of worries and fears, it is not surprising that it has affected the mental health of many.
In a survey conducted by McKinsey, they took a look at how remote work was "affecting different groups" and found that everyone has experienced some form of disruption. However, the impact of remote work on working mothers versus working fathers was the most alarming and showed that mothers who worked remotely have much lower levels of well-being compared to fathers.
In Singapore, it was reported by The Straits Times that there is a 40 per cent increase in the number of people that sought help.
Discrimination
Lastly, there has been some discrimination in hiring practices. Employers tend to scrutinise married women about their personal life and plans to have kids. There are cases where companies do not provide good maternity benefits, which leads the employee to leave the company after having a kid. There are companies that also do not provide good childcare or family benefits, this dissuades potential talented employees from joining.
How companies can step in?
Work-Life Harmony
Most companies are facing rapid transformations and with the COVID-19 pandemic, the need for flexibility at work is now more than ever.
In recent years, the work from home trend has become increasingly popular, with more employers valuing output and results instead of the inputs; remote work focuses mainly on output.
In Singapore, "a new tripartite standard" was launched 2 weeks ago, "with several recommendations to give work-life harmony a boost". Some examples include flexible work arrangements, leave schemes and employee support schemes, to give your employees more breather, and rest which will, in turn, lead to an increase in productivity and efficiency.
This has been more beneficial for those who have children at home as they are able to tend to their children's needs while getting work done, with some time for breaks and rest. Post-pandemic, employers can actually increase flexi-working hours for working mothers so that they will be able to juggle better between caregiving and work.
Reduction of Discrimination
Finally, working mothers should not be singled out, because employers will never know what talents they can just bring to the company. Companies may implement or modify their existing maternity and parental benefits. In some cases, it is mandatory by law to implement parental and maternity benefits. Other than that, companies can give off-days for parents on Children's Day or their child's birthday, and childcare financial benefits.
As it is a tough decision for a woman to give up her career for a child, we should try to be more welcoming, encouraging and accommodating.
All about personalization
Every company has different employees with varying needs and experiences. It is important to understand what are some of the needs so that you can work on the important ones to improve an overall employee experience.
A huge bulk of our employees are mothers and they are a big resource. As such, it is necessary for organizations to work on an approach that works and focuses on employee experience so as to create meaningful impacts in peoples' lives while ensuring business continuity.
Looking for talents to support your organisation?
Click here to learn how our Recruitment professionals can help you get the right talent, at the right place.