Is the job market recovering?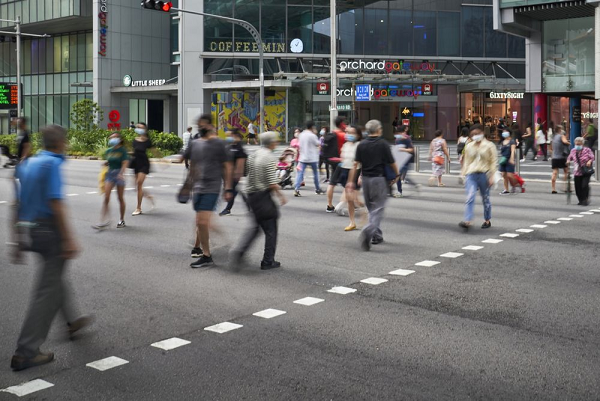 Latest employment figures in 2021 and GDP growth forecast for 2022
Based on the latest 2021 Labour Market Report released on 14 March by the Ministry of Manpower (MOM), total employment rebounded in 2021, with unemployment levels dropping to near pre-pandemic levels. The labour market is set to recover further this year. The annual average unemployment rate dropped to 2.7 per cent, with the resident unemployment rate decreasing to 3.5 per cent. Unemployment rates declined to around Dec 2019 levels in Jan 2022. Total employment rebounded in 2021, growing by 41,400. Gains in resident employment were greater in information and communications, health and social services, professional services, administrative and support services, and financial services. Due to tight travel restrictions, employment fell moderately in accommodation, air transport and supporting services and arts, entertainment, and recreation. There was faster growth in resident employment of 71,300, which offset a decline in non-resident employment of 30,000 last year. Retrenchments fell to 8,020 in 2021, below levels seen in pre-covid years. The annual re-entry rate among retrenched residents increased to 66 per cent in 2021, a 6 year high. Seasonally adjusted recruitment rate trend higher to 2.5 per cent in last quarter 2021, reflecting more job opportunities while seasonally adjusted resignation rate was slightly below the typical pre-covid rate at 1.7 per cent. The Ministry of Trade and Industry (MTI) maintained a GDP growth forecast for 2022 at 3-5 per cent. Growth is expected to be more positive in outward-oriented sectors such as information and communications and financial services. With the easing of covid-19 measures, F&B and retail sectors are expected to recover.
More job opportunities and higher pay
Based on RCNSG's estimate, there were 2.11 jobs per job seeker and 117.1 thousand open job postings as of Dec 2021. Our statistical model also shows that the number of jobs per applicant has increased to 2.4-2.6 and 216.8 thousand to 243.3 thousand jobs as of 11 March 2022. This reflects a significant increase in the number of available jobs per job seeker in a few months. Although the re-entry rate is increasing, the high job vacancy rate also reveals a structural mismatch between the required skill set and the availability of the talent pool. Businesses are still not ready to invest in hiring first and training later. As reported by The Business Times, F & B salaries have increased by 20 per cent, and starting salaries for hawker centres have also risen to $3200. This is due to the struggle in finding manpower to fill these roles: our predictive model also shows a 6.5 per cent chance of finding a new replacement per increase of $1000 with other variables remaining constant.
In this tight labour market, companies struggling to hire could either raise the compensation package or hire less-skilled workers but provide training to prepare them for their roles. In addition, companies can look to partner with government agencies to benefit from productivity and training grants available for staff training courses.
Is your company struggling with new hires? Contact RCNSG today for more information on how to hire quickly and effectively!