National Day Rally Highlights - What Employers need to know
News
September 02, 2021 14:26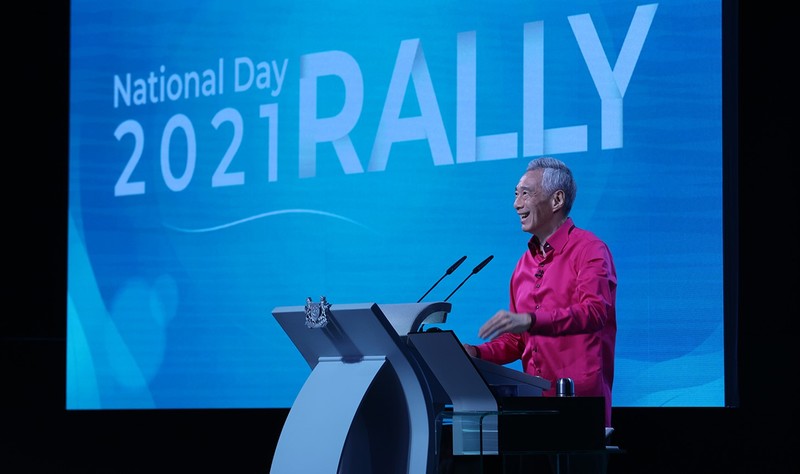 Source: Prime Minister's Office Singapore
By Clare Chong
Companies hiring foreign workers will be expected to pay all their local staff a minimum monthly salary of $1400 soon, as announced by Prime Minister Lee Hsien Loong during his National Day Rally on August 29.
The higher Local Qualifying Salary (LQS) is one of the 3 strategies recommended by a tripartite workgroup to support lower-wage employees. The other two strategies include extending the Progressive Wage Model (PWM) to more sectors and specific occupations across all sectors and also a Progressive Wage Mark to recognise and accredit firms that pay their workers progressive wages.
EXTENDING LQS OF $1400 TO ALL LOCAL STAFF FOR FIRMS HIRING FOREIGN WORKERS
The LQS determines the number of local staff who can be used to calculate the Work Permit and S Pass quota entitlement. This ensures that local staff are meaningfully employed rather than receiving token salaries for the firm to hire foreign workers and that the quota controls remain effective and in pace with income levels.
Currently, firms pay the LQS to some local staff, depending on the number of foreign workers they hire. It was last revised from $1300 to $1400 in July 2020 and will also be adjusted from time to time. The step-up in LQS would be extended to all local employees for firms hiring foreign workers.
PWM TO EXTEND TO MORE SECTORS AND SPECIFIC OCCUPATIONS ACROSS SECTORS
Starting with retail, food services and waste management for the upcoming years, the PWM will also be stretched to cover more sectors. Occupations such as administrative assistants and drivers will also be covered under PWM as well regardless of sector.

The PWM is developed by the tripartite committees to help uplift low-wage employees in lift maintenance, security, landscape and cleaning sectors as wages were stagnant due to cheap sourcing. The PWM supports workers by having a clearer pathway for their wages to increase according to training and increase productivity and standards. Both the extended PWM and LQS are expected to cover 8 in 10 lower-wage staff, said the Prime Minister.

PROGRESSIVE WAGE MARK TO ACCREDIT COMPANIES PAYING ALL STAFF PROGRESSIVE WAGES
The accreditation mark will signal to customers that the firm is paying all its staff decent wages. The public sector will also take the lead and only purchase goods and services firms with the progressive wage mark. However, PM Lee has also emphasised that the costs associated with higher salaries for lower-wage staff would be shared not just by companies but also consumers.
"It will not only enable the workers to keep their jobs at higher pay, but it will also show that as a society, but we also value their work and contributions and that they are part of us," said PM Lee.

What are your thoughts about the above three strategies to support lower-wage workers?